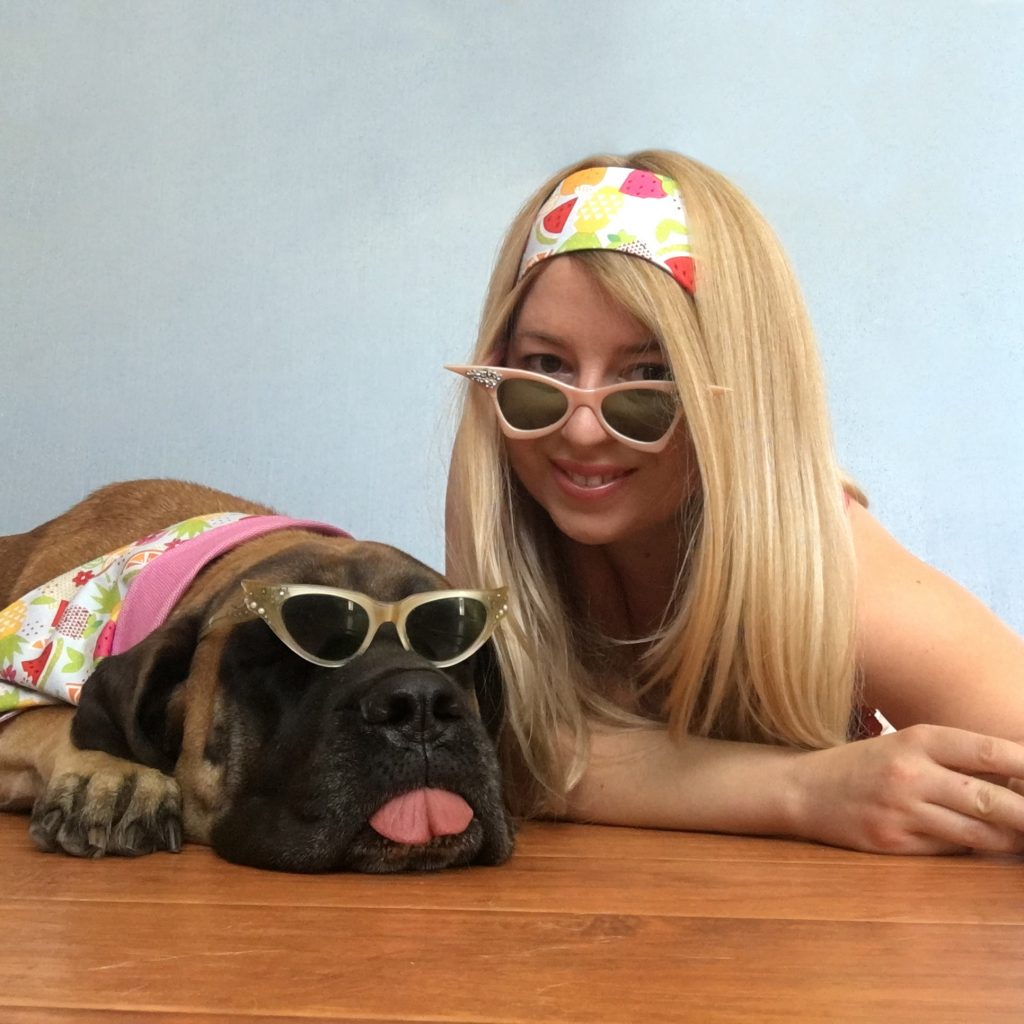 Furbulicious is an accessories brand for stylish pets and their humans based in Los Angeles, founded by Oksana Art, inspired by English Mastiff Simba.
Simba is truly a gentle giant English Mastiff pup and real fashionista. She loves to play, sleep, some good snacks and going on adventure. She is the important part of the Furbulicious brand, the main model, promoter and inspiration.
Oksana Art is an Owner and Designer, who is originally from Ukraine. She came to the USA about 10 years ago, where she got an education in Photography and Design. She always adds a creative touch in everything she does and is very excited about being able to bring a lot of her creative ideas into Furbulicious brand.
We believe that pets are part of our family and deserve great quality and beautifully designed accessories, what match the personal style of their owner.